News Articles In Facebook's Revamped News Feed Soon
Tech Website Mashable has a confirmation from Facebook that they are revamping the News Feed of the app to put in
Categorized News
alongside the user's News Feed. It might go with the looks of Facebook Paper app that is available only for iOS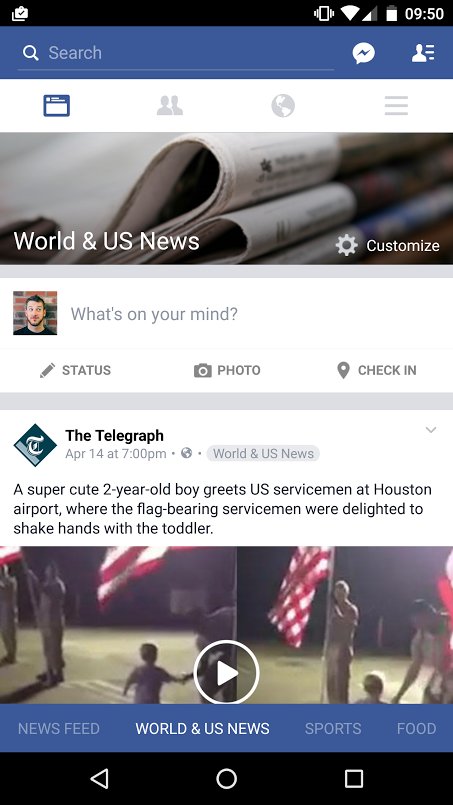 This image went viral on Twitter when a user posted it asking people if they can see this change too. At the bottom, There are 4 sections visible and might also have more of it, that gives the idea of splitting the app in sections for users to access it more easily and according to their area of interests. But if to go with this image the user has switched to World and US News section of the app which particularly might show some big and major news articles about US specific and some of around the World. Well that's a change that will surely make accessing Facebook more usable and time worthy. People may see this change soon either by app update or Facebook might rollout this in batches, nothing sure about it as the company hasn't had any words on the rollout.
News Articles In Facebook's Revamped News Feed Soon
Reviewed by
Rajat Kapoor
on
4/16/2016 10:26:00 PM
Subscribe To Us
Get All The Latest Updates Delivered Straight To Your Inbox For Free!