Apple's Event Covered Up, Everything You Want To Know Including Flaws!
Apple's September Event started off with some humour this time as Tim Cook featured in a video where he got a ride to the venue and in between he sings many songs, wears cool funky glasses and stuff. Well, it was a good way to start up the event and then things turned official instantly as Tim Cook took over the stage and commenced the show with Apple Music announcements.
Apple Music is now occupied with a new design and Apple is ready with the Apple Music Festival in London, which goes live 10 days from now. But, if you're the one who couldn't grab the ticket, no worries as Apple will live stream it for you if you are using devices from the company.
Next Up is Super Mario Run for iOS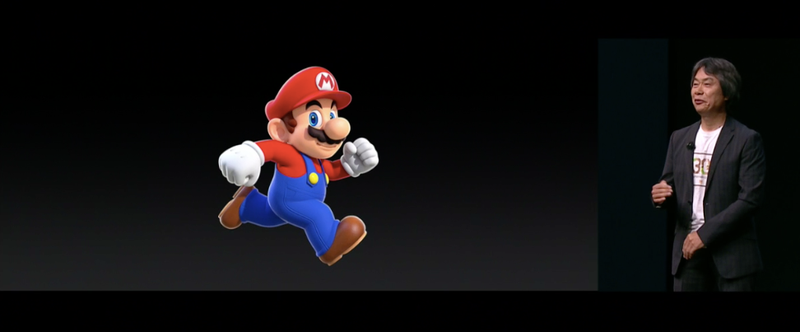 Yes, that was a big surprise and your favorite video game character Mario is coming to iOS which will take you to time travel and give a deep thought of nostalgia for sure. Live demo was presented at the event and everyone seemed to love it and why not, after all Apple rarely does things like that. However, the game is supposed to launch later this year but the teaser was enough to create the buzz. The best thing about the game is that it's playable with one hand which keeps the user at ease and allows them to play comfortably. There was a hint that the game will also be coming to Android too.
With that said, we have the new iOS 10 in line to launch. It comes out on September 13. Yes, the iOS 10 will finally be coming out of beta which was there for like the whole summer. Changes include improvements in Siri and Machine Learning but that's not all, Siri and iMessage is opening up to developers. Yes, iMessgae too has some changes like stickers and stuff. Along with that, new improved notifications and widgets are there to help with better continuity to Universal Clipboard which has become favorite thing out there to business handlers.
Second Gen Apple Watch
The Series 2 has some subtle changes with some spec bumps. This series contains the brightest screen that Apple has ever shipped which allows users to look at their screens much more comfortably and not to adjust their wrist to get to that proper view, all hassle gone! That's cool.
The new S2 Chip combined with the Dual Core processor give about 50% more speed to users and leaves out a great impression in speed wars.


The hardware design has not been compromised much either and now new straps are with new colors are provided to match your style. This time Apple has made that possible with Hermes. Another thing is for the runners out there and for those who are very much into fitness and stuff! They will love the new Nike Watch Model that is going to be a great treat for them. Other details regarding this watch will be disclosed later on.
The best part comes here, these new watches are waterproof upto 50 meters. Apple explained the problems which came in the way to make the watches waterproof and the problem was with the speaker holes. But Apple solved it with a new technology: by redesigning the internal parts of the speaker which now helps in spilling water out of the holes instead of soaking it in. Clever there Apple!


This new series will cost you 369$ at start, Preorders begins tomorrow Sept 9 and will ship in October.
watchOS 3
Easier to swipe between watch faces (that themselves are new and refreshed) and an iOSeque Control Center were the highlights of this season's watchOS. There are other modifications too.
Apple this time has introduced an App Dock which is responsible for loading up to 10 apps at a time in the memory which allows quick access and helps in Instant Launch of the applications. In addition to Instant Launch, comes the adieu of Glances as they were intended for the same purpose of fastening up the interaction process, but failed due to some processing problems. Good move Apple!


watchOs 3 will come to all current Watch users on September 13

Well, if this wasn't enough then Nintendo also announced Pokemon Go for watchOs and came in a big surprise for people. It basically is about spotting Pokemon and catching them without taking out your phone. However, the live demo didn't seem to impress at all, but yes this will be a good addition to watchOs.
iPhone 7 and 7 Plus
Yes, the new couple is out and here's every aspect you need to know about it. Although these two devices don't look much different but we have some subtle improvements and new colors, mentioned by Apple as Jet Black, Black, Gold, Silver and Rose Gold
iPhone 7
This is the little member of the 7th gen and is smaller in size, 4.7" to be exact. An all new 12MP camera with f1.8 aperture, consisting of Six Element Lens, OIS and High Speed Sensor which clicks great quality images and Apple claims that the aperture takes in around 50% more light than it used to in previous iPhone models. Along with the Camera lens (the bump now), sits the Quad LED True Tone Flash which accompanies the all new internal image processing feature for color correction and saturation correction. However, Image Processing has also got some capabilities like blurring out the background from edge to edge to make it look more like a Macro shot with a DSLR like feel. At the front, the new 7MP Facetime HD Camera is present.
iPhone 7 Plus
This is the elder member of this year's iPhone family with a 5.5" screen. It is the most powerful iPhone till now, in the sense that it has got the best camera out there. The iPhone 7 Plus comes with a Dual Camera Setup that consists of 2 lenses, each having a 12MP snapper, but with different sizes. First lens is 56mm long with 2x zoom and the other lens is 28mm long. 2x camera is better for portraits, 1x for normal lens. There is also a slider that allows you to adjust zoom according to your need. Other specifications of the iPhone 7 Plus are same as those of the iPhone 7 and these common specifications have been discussed below.
Common Things In Both The iPhones


While the differences have been discussed, let's talk about the similarities in both the devices and that is a big list to watch for
A10 Fusion Chip is the new processing chip from Apple that has improved a lot in terms of efficiency and speed. So expect no lag and better battery life than you would have come across in any iPhone ever. Apple claims it to be twice as fast from iPhone 6.
Splash and Water Resistant
These new devices are Splash and Water resistant, so don't be afraid if you drop your iPhone into the water accidentally. Both the iPhones have got the IP67 rating. But Apple warns not for charging the phone just after it got wet with water as it might damage the charger and port of the same.
Apple has gone on a different approach and the same thing was in rumors for much time that the new Home Button will be like the Force Touch thing and will be pressure sensitive. So the new button is not a tactile or clickable but just needs the touch with different pressure of times to perform differently programmed operations
Wide Color Gamut
which brings up more and more color to suit the screen. Of course, 3D Touch is present.
Audio has been greatly improved as this device has got dual speakers which is first of its kind in iPhone history but seems like copied from Moto devices. The Speaker grill at the bottom does it's work as usual but this time the upper front speaker also throws out audio when songs are being played which provides great quality surround audio.
Signal improvements have also been integrated as the LTE bands have increased, which provides three times the speed than what iPhone 6 was offering till now.
Lightining Port, RIP Headphone Jack
The rumors of headphones jack has proved out to be true as Apple has officially killed the Headphone Jack and has now included Lightning Port for which Apple has launched new earpods that are wired and come with the Lightning Port Connector.
The all new Airpods are wireless and come in a glossy white box which contains their charger. Yes, these airpods needs to be charged to use and when you put it in the box, it automatically starts charging, To connect it with iPhone, all you have to do this open the box and click the button on it and you're good to go.
Airpods will be available in Middle or End of October
Flaws
While the devices seem to be very catchy and advances, there still seem to be certain flaws regarding design and accessories.


First up is the Jet Black Color Variant, Though the color and design look super awesome but it brings some problems too. As it is so glossy and sleek, it is going to be the fingerprint magnet, super slippery and scratch prone. And here's some warning from Apple


If you are unable to read the image contents, then just tap on it. The image will then open in the form of a pop up.

Apple advices it's users to use a case or cover for this variant. Was this variant was made for cases? Really Apple, are you serious!? This is so lame.
Next problem comes in with Airpods, They are wireless and easy to use. All that stuff is okay, but the reality is that they are super easy to loose too while running or any exercise. And it costs a whooping $160. Great! Great stuff Apple!
Camera bumps are another problem and is self explanatory.
So, that is it maybe, We discussed and covered almost everything that was major but the main thing is
here
iPhones will start with 32GB Variant and will be up for preorder from tomorrow and will be available from Spetember 16 in US and October 7 in India!
Apple's Event Covered Up, Everything You Want To Know Including Flaws!
Reviewed by
Rajat Kapoor
on
9/08/2016 03:34:00 PM
Subscribe To Us
Get All The Latest Updates Delivered Straight To Your Inbox For Free!